Comportamentos (behaviors)
No GDevelop, comportamentos adicionam funcionalidades a objetos em poucos cliques.
Por exemplo, comportamentos podem:
Remover objetos de uma cena automaticamente quando eles sairem das bordas da tela.
Fazer objetos se moverem de forma realista seguindo as leis da física.
Permite jogadores moverem objetos com as teclas de setas.
Você também pode customizar comportamentos para fazer a sensação de jogabilidade ser única e usar eventos para manipular comportamentos.
Lista de comportamentos
Esta seção lista os diferentes tipos de comportamentos, onde cada um é útil para adicionar diferentes tipos de funcionalidades a objetos.
Siga as páginas vinculadas para aprender mais sobre cada tipo de comportamento.
Comportamentos descontinuados
Adicionando comportamentos a um objeto
Clique com o botão direito em um objeto no painel Objects.
Selecione Edit behaviors..
Clique no botão Add a behavior to the object.
Selecione o comportamento da lista.
Personalize o comportamento. As configurações disponíveis dependem do comportamento.
Clique em Apply.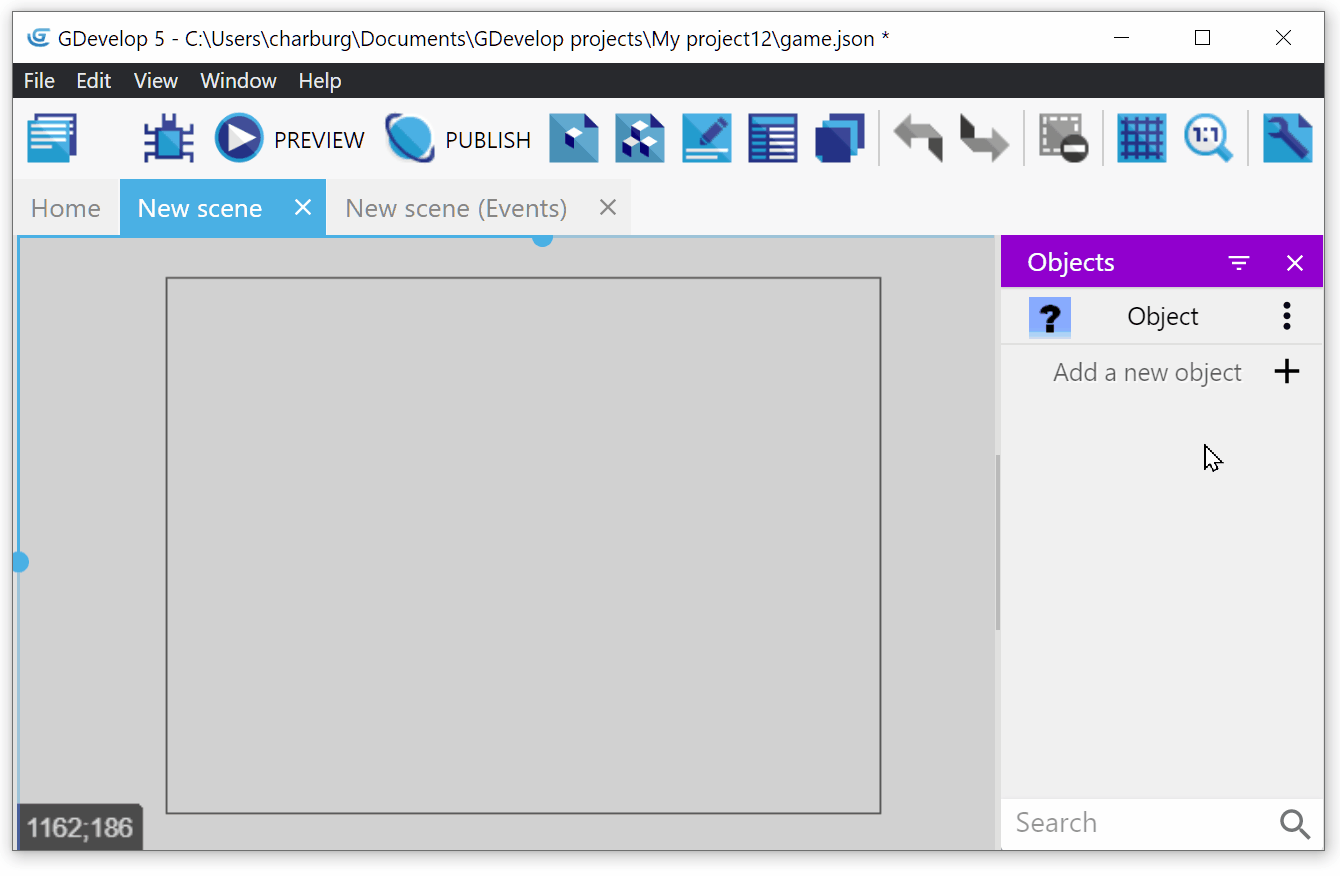 Instalando novos comportamentos
Qualquer pessoa pode criar comportamentos personalizados e compartilhá-los com a comunidade GDevelop.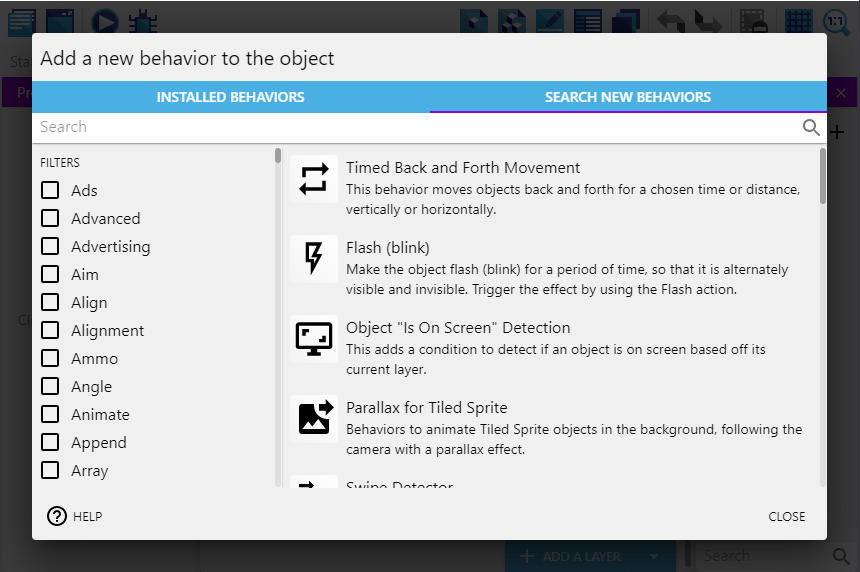 Para buscar e instalar comportamentos criados pela comunidade:
Clique direito em um objeto no painel Objects.
Selecione Edit behaviors.
Clique o ícone Add a behavior to the object.
Acesse a aba Search new behaviors.
Procure pelo comportamento
Selecione o comportamento
Clique em Install in project.
Comportamentos instalados irão aparecer na aba Installed behaviors.