Añadir una plataforma de salto 'a través'
Note
Esta página es parte del tutorial de plataformas , pero lo aprendido puede ser aplicado a cualquier otro juego de plataformas!
Hasta ahora, todas las plataformas son solidas, no puedes saltar sobre ella si estas debajo de la misma. Creemos una plataforma que permita este comportamiento.
Crear el objeto nuevo
Crea el nuevo objetoSprite , añade la animación y elige la imgen denominadabridgeLogs: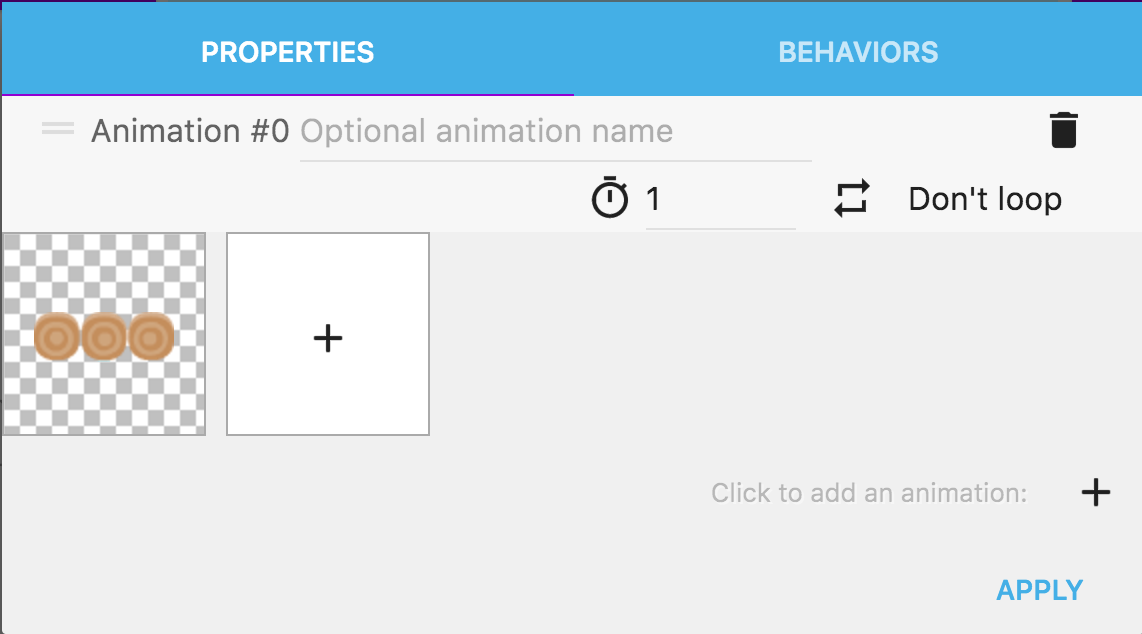 Renombra el objeto a SmallBridge: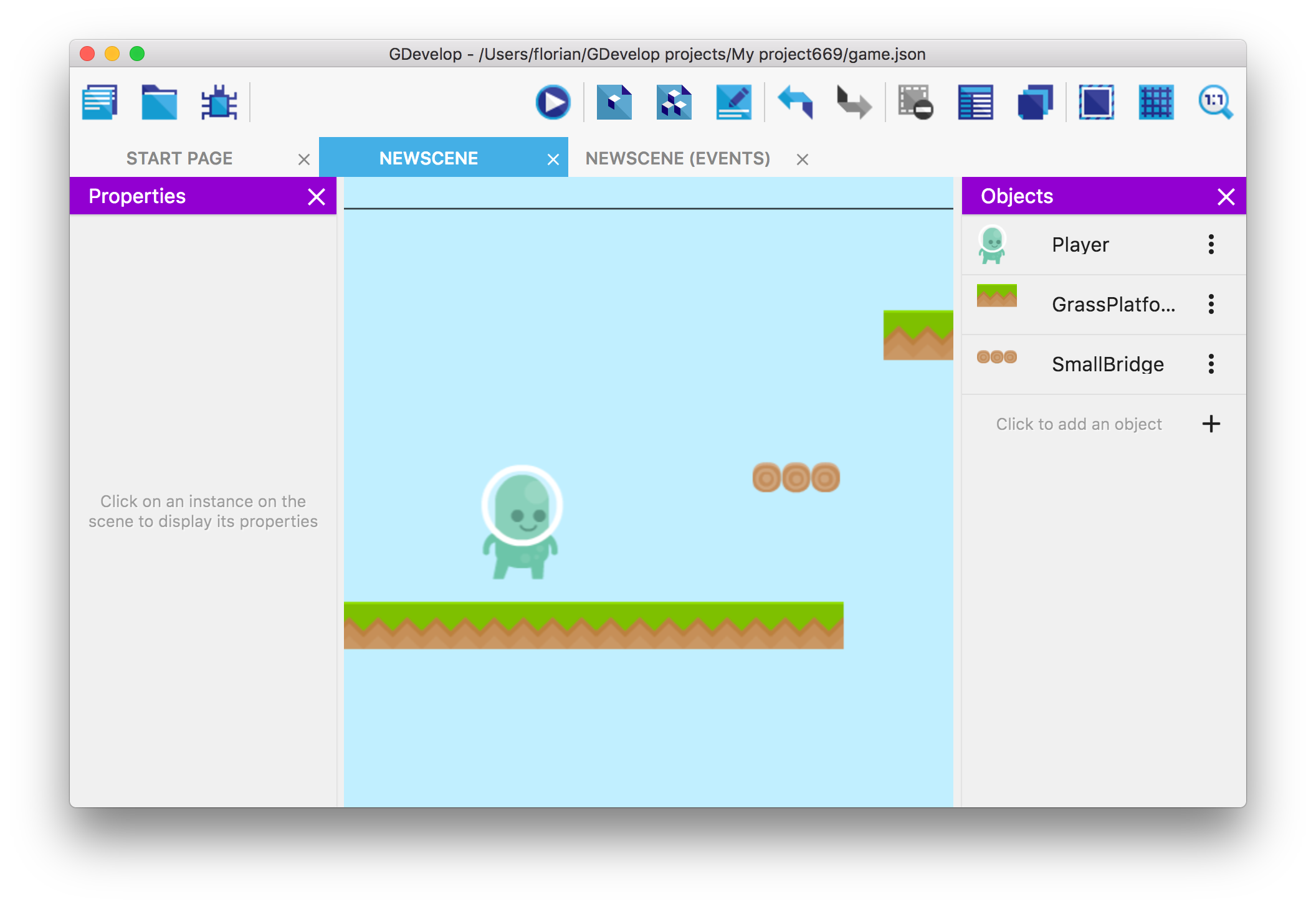 Hacer que la plataforma sea 'salta-a-traves'.
Hasta ahora, el objeto no es considerado una plataforma. Edita el objeto y cambia a la pestaña Comportamientos. Añade el comportamiento denominado Plataform y finalmente elige "Jumpthru platform" en la lista cuando hagas click en el campo "Type":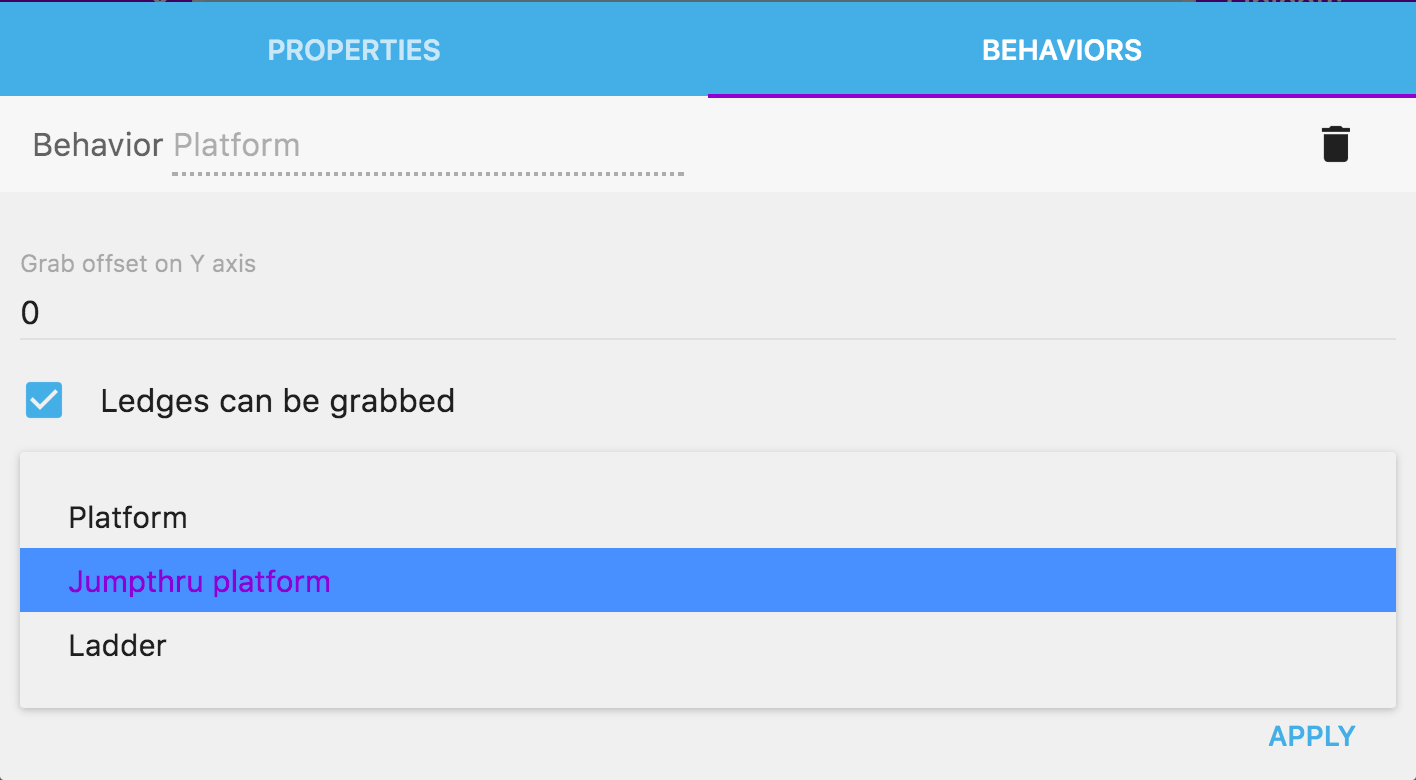 Previsualiza!
Previsualiza el resultado y observa como puedes saltar sobre el puente!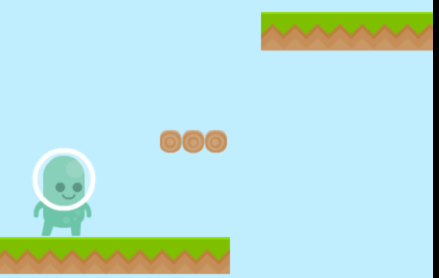 No olvides guardar los cambios!!
Next step: add backgrounds objects
The level is still quite empty. Let's add some background objects to make it more pretty. We'll then add coins to collect and enemies!
➡️ Lee Añadir objetos de fondo!