Suivre le joueur avec la caméra
Note
Ce tutoriel fait partie de start , mais vous pouvez aussi le réutiliser pour n'importe quel autre jeu !
Pour l'instant, il est difficile de construire un grand niveau à explorer car le joueur peut rapidement sortir de l'écran !
Ajoutons un autre événement pour que la caméra suive le joueur. Il y a plusieurs façons d'y parvenir. Le plus simple est d'ajouter un événement sans condition et de mettre l'action appelée Center the camera on an object :
Créez un nouvel événement vide ; n'y ajoutez aucune condition et cliquez sur Add action.
Dans la liste des actions, sélectionnez Layers and cameras puis Center the camera on an object. Laissez les paramètres par défaut et cliquez sur OK*.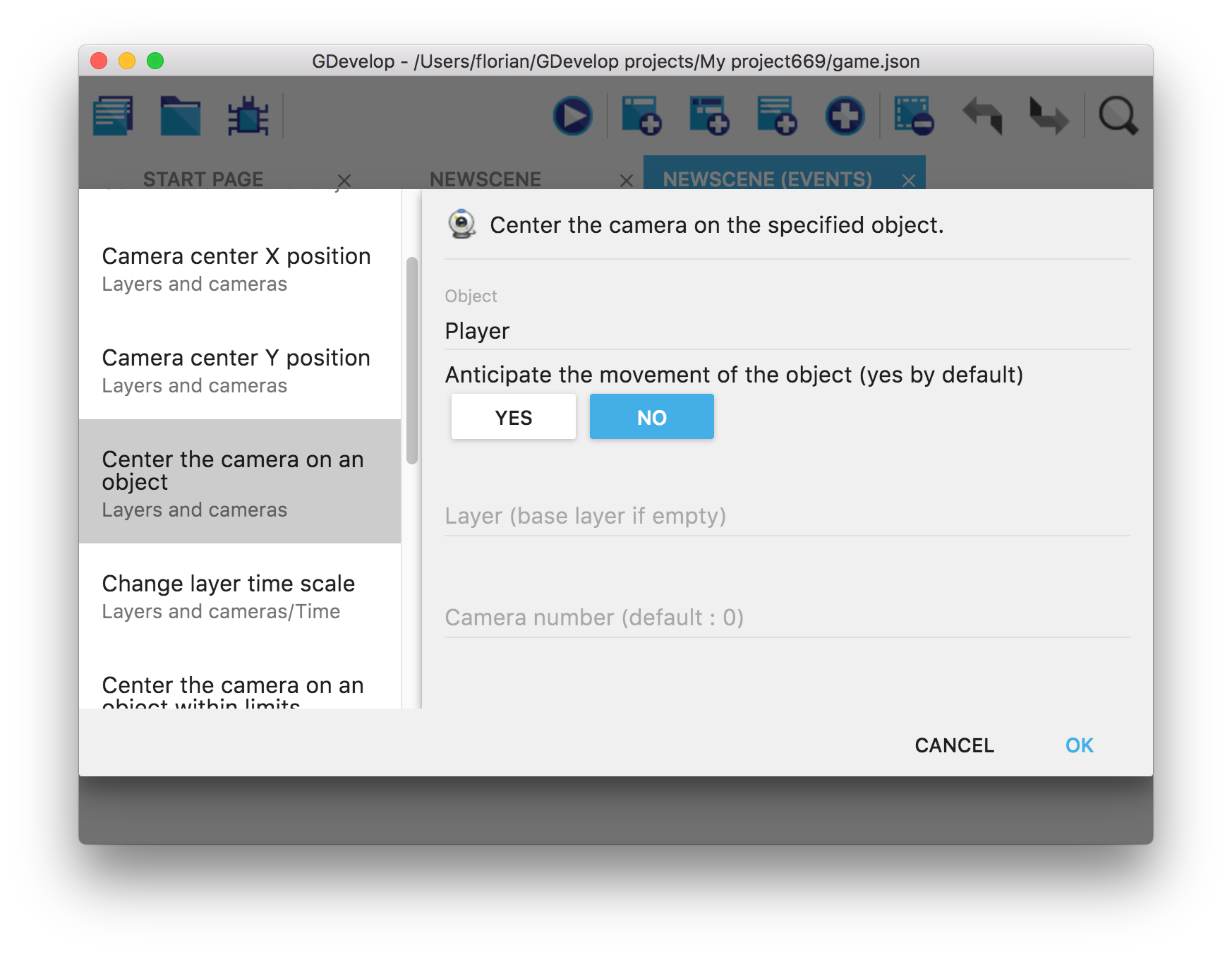 Le nouvel événement ressemble à ceci :
Vous pouvez lancer un aperçu pour voir que la caméra est désormais centrée sur le joueur :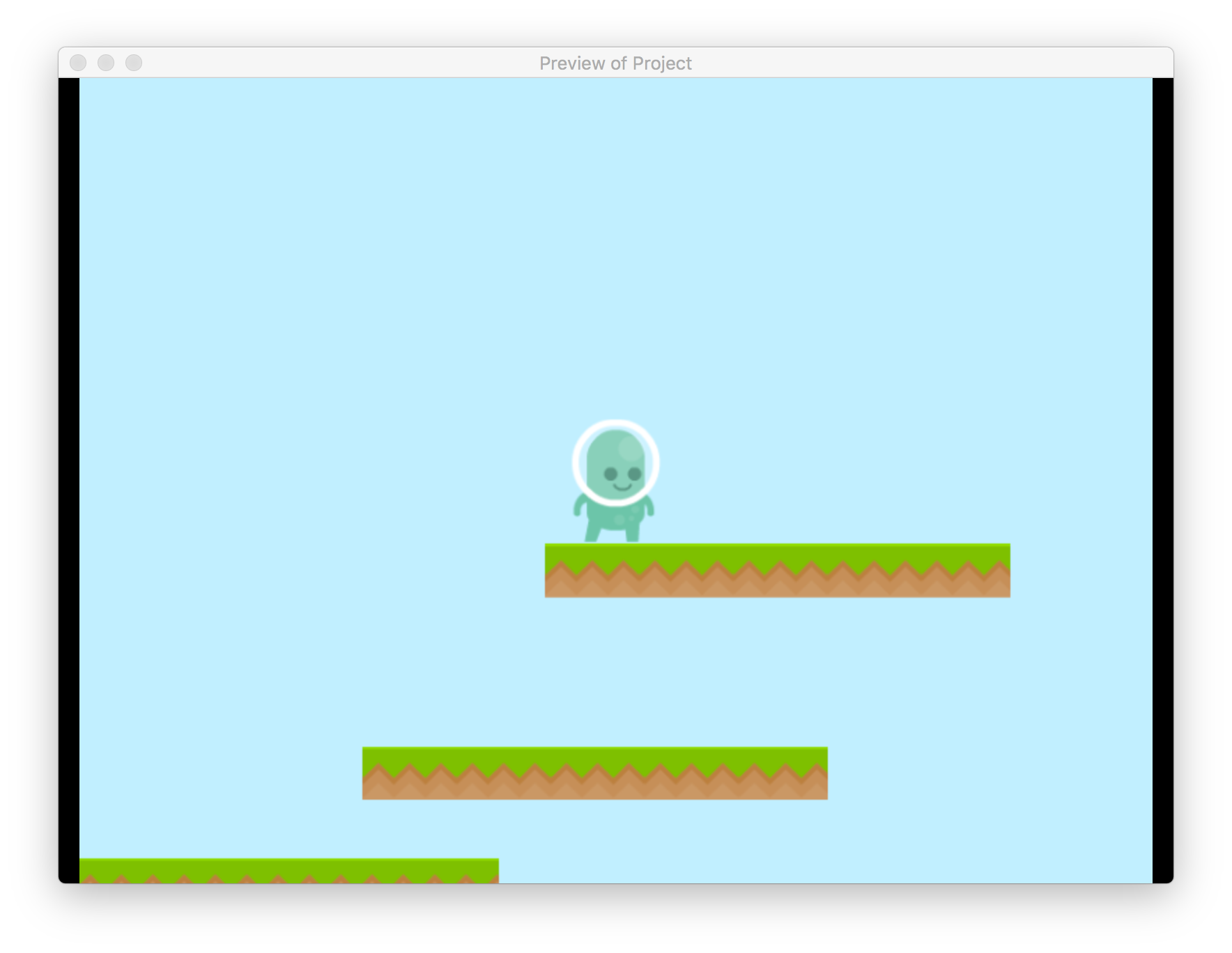 C'est tout !
C'était facile, non ? D'autres actions peuvent être utiles. Par exemple, des actions peuvent être utilisées pour modifier les coordonnées de la caméra uniquement sur l'axe X ou Y. Cela peut être utile pour les jeux de plates-formes où vous ne pouvez pas monter/descendre, mais juste traverser le niveau avec un défilement latéral.
Prochaine étape : ajouter un saut à travers la plate-forme
C'est assez ennuyeux d'avoir un seul type de plateforme. Ajoutons une autre plateforme sur laquelle nous pourrons monter en arrivant d'en dessous en sautant pour la traverser.
➡️ Lisez la suite par ici!