Check for Updates
When started, GDevelop automatically search for new updates. You can see the progress by clicking on About GDevelop in the start page or in the menu.
In the About window, you'l see if an update is being downloaded: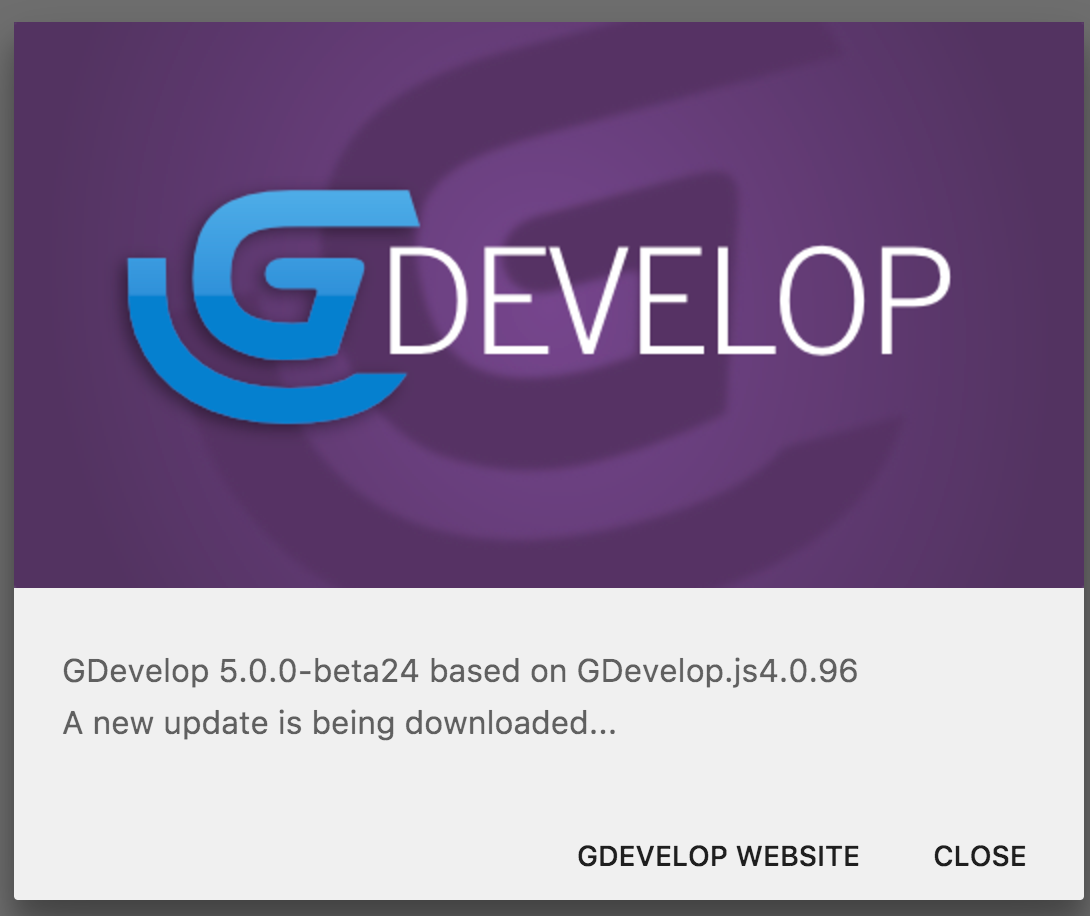 When it's done, GDevelop will inform you that the update is ready: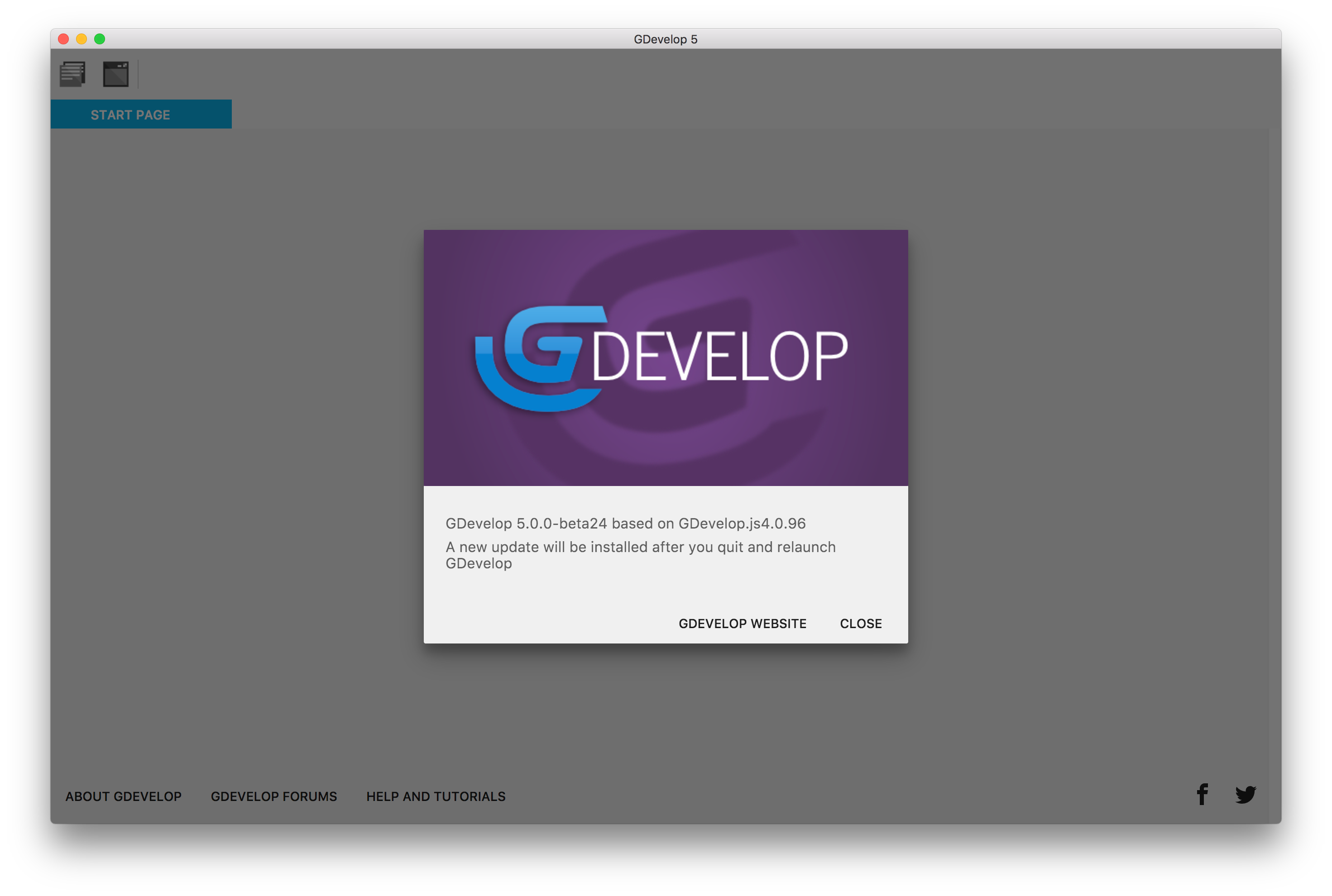 A notification can also be shown:

You can now close GDevelop and open it again: the new update will be installed. Check again the About window to see the version number updated.
Got a problem? Download again GDevelop from the website
If the update can't be applied for any reason, or if you think that GDevelop is not working after an update, just download again GDevelop from the website. Your preferences won't be lost.